When it's your wedding day there are so many things that you need to consider. Entertainment is needed for any event and it is essential especially for a wedding to keep not only yourself and your soon to be spouse but also for your invitees. Follow these few tips and hire the perfect entertainment act.
An agency
If you want to find the perfect entertainment and not too sure where to look you can always consult a leading agency. They will find an act that suits your exact requirement. Make sure that the agency you consult has a good reputation.
Booking early
If you wish to book your wedding entertainment early you will not only get to pick out the available ones first but you might even strike a bargain. In general, couples make an advanced payment almost one or one-a-half years ahead the wedding day. If you want a popular act then the price will be higher than what you might have budgeted for.
Off-peak discounts
If you have scheduled your big day during the off-peak season you are in for a treat. This is the best time to arrange your entertainment and get a big discount where you can use the cash elsewhere for your day.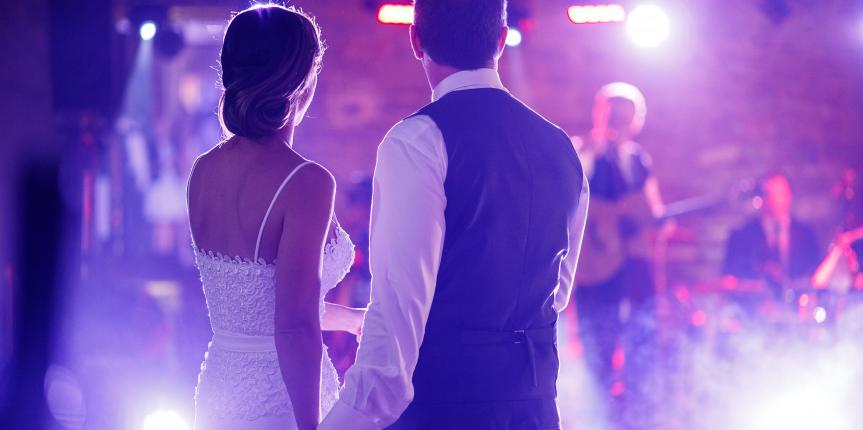 The theme
You need to let the agency know the exact theme of the wedding so that they can suggest the suitable bands performance. If you are planning a 1920s themed jazz wedding then the ideal thing to do is to get hold of jazz musicians.
Timings
Plan out how and when the performance will take place and keep the organising party or the people helping to overlook it. Using a few performances at the reception will make the guests forget that they are hungry (if they are). Remember not to have the act start too early.
Space
Based on the venue, you should select the act as well. For example, you get yourself an eight-piece band but then the stage can only hold 4 people and the dance floor is smaller too. Note the restrictions of the venue before you want to pay the deposit. Certain venues have restrictions on sound that will affect the type of entertainment you book.
Terms and conditions
When book through a professional entertainment an official contract will be introduced with all terms and conditions. Read it carefully and pay attention to the cancellation policy or what should be done during an emergency.
Finally be confident and trust that the entertainment you have chosen will perform their best.